Leather & Thread
Vegetable Tan
Many of our wallets and accessories are made with vegetable tanned leather. This natural hide tanning process creates a supple and durable leather that patinas, or "breaks in", over time to create that classic leather aesthetic. Our vegetable tanned leather is sourced primarily by American tannery Wickett & Craig and Italian tannery Conceria Walpier.
Chrome Tan
Our bags and accessories are made with chrome tan leather. This tanning process makes the leather more durable and perfect for items likely to be exposed to the elements. We source our chrome tanned leather from Acadia Leather in Maine, USA.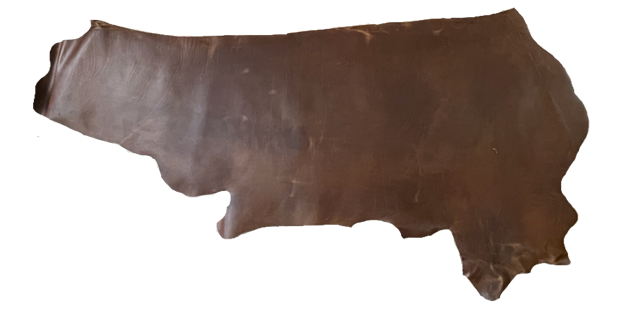 Thread & Stitching
We make our products using both centuries old hand stitching techniques as well as new age machine stitching using a Cobra Class 26 industrial sewing machine using bonded nylon.
All hand stitched thread is sourced from Ritza Tiger Thread in Germany.